School's out for Summer!
"I'm booooooooored…." It's a common refrain from the younger members of the family – even on holiday.
Even building the best sandcastle for miles, finding something 'enormous and scary' in a rockpool and jumping over the waves can get tiresome after a while. So it's everyone in the car for a day out.
Here at Winterton we are spoiled for choice for places to take the little (and not so little) ones for a day's excitement and entertainment without too long a drive.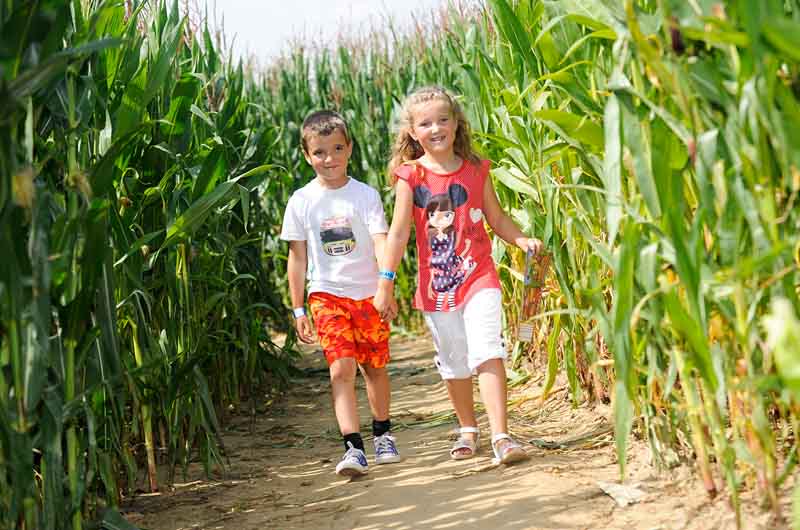 Just 5 minutes down the road at Hemsby is Hirsty's with its famous maize maze which will keep them amused for AGES – just try to remember where you last saw everybody! There are tours of the farm so youngsters can learn about the animals and farm life, tractor rides and, depending on the time of year, baby animals to see – and even to feed. The café serves locally-sourced food and there's a shop where you can buy farm-grown meat to take home.
Hemsby is also home to MB's Funhouse, which is a great place to spend an hour or two with its ball pits, soft play area, toddler zone for the really wee ones, astra slides, cargo nets – and even a licensed bar for mum and dad.
A bit further away (but not too far), near Wroxham, is BeWilderwood, a magical world of twiggles, boggles, thornyclods and other exciting creatures. Set in woodland, there are trails up in the trees to follow, zipwires to zoom down, treehouses to explore and boat trips (beware the crocklebogs) – we think it's the coolest park around and have been known to nip down a zipwire ourselves on occasions. You're never too big for fun, we say!
A great favourite all year round is Wroxham Barns, whose Junior Farm has lots of animals for children to get up close and personal with. Lambs, mini pigs, goats, rabbits and hungry calves vie to be the cutest and there are lots of opportunities for cuddles and feeding. There's also an excellent café, craft shops and a playground which is popular for getting rid of some energy before the drive home.
If bigger and wilder animals are your thing, Thrigby Hall Wildlife Gardens is only a few miles away. The park supports conservation projects and is home to tigers, amur and snow leopards, red pandas, comical otters, the ever-popular meerkats as well as birds and reptiles. There are walkways right above the enclosures so you really feel part of life in the wild, getting close to nature in all its splendour. You can join in with feeding times here, too – although they tend to be less 'hands on'…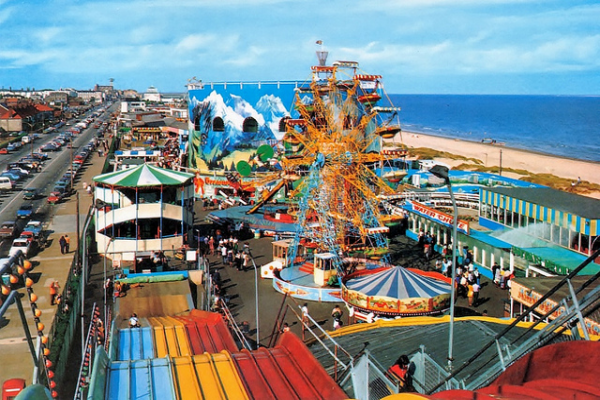 Great Yarmouth has plenty to offer all the family. The Sealife Centre on Marine Parade, gives a glimpse of life beneath the waves, along the shore and in the rockpools. Believe us, if you thought what you could find on the beach was amazing, you will love the sea creatures you will meet here. It's indoors, so it's perfect if it's raining, and you can go whatever time of year you visit us.
Real thrill-seekers can head for the Pleasure Beach with its heart-stopping rides (and the beautiful wooden rollercoaster which has been at the park since 1932) and fairground attractions. Joyland at the other end of the seafront is popular with the little ones – and there is ongoing controversy over which snail ride is the best: Joyland or The Pleasure Beach. Trust us, that's not a conversation to start if you're pushed for time.There are also lots of attractions such as the wonderful Merrivale Model Village, crazy golf and indoor play areas – have a wander along the front and see how quickly a day can pass.
And everyone will soon be so tired they'll be begging for a day just chilling on the beach.