Have a spooktacular Halloween!
The leaves are swirling around, the clouds are scudding across the sky and there is a mysterious chill in the air...  Those big Norfolk skies can look fairly brooding at this time of year: the time of year when  thoughts turn to the supernatural and strange tales – Halloween. So gather round the fire, sit a little closer together than usual, and enjoy some strange tales right on our doorstep.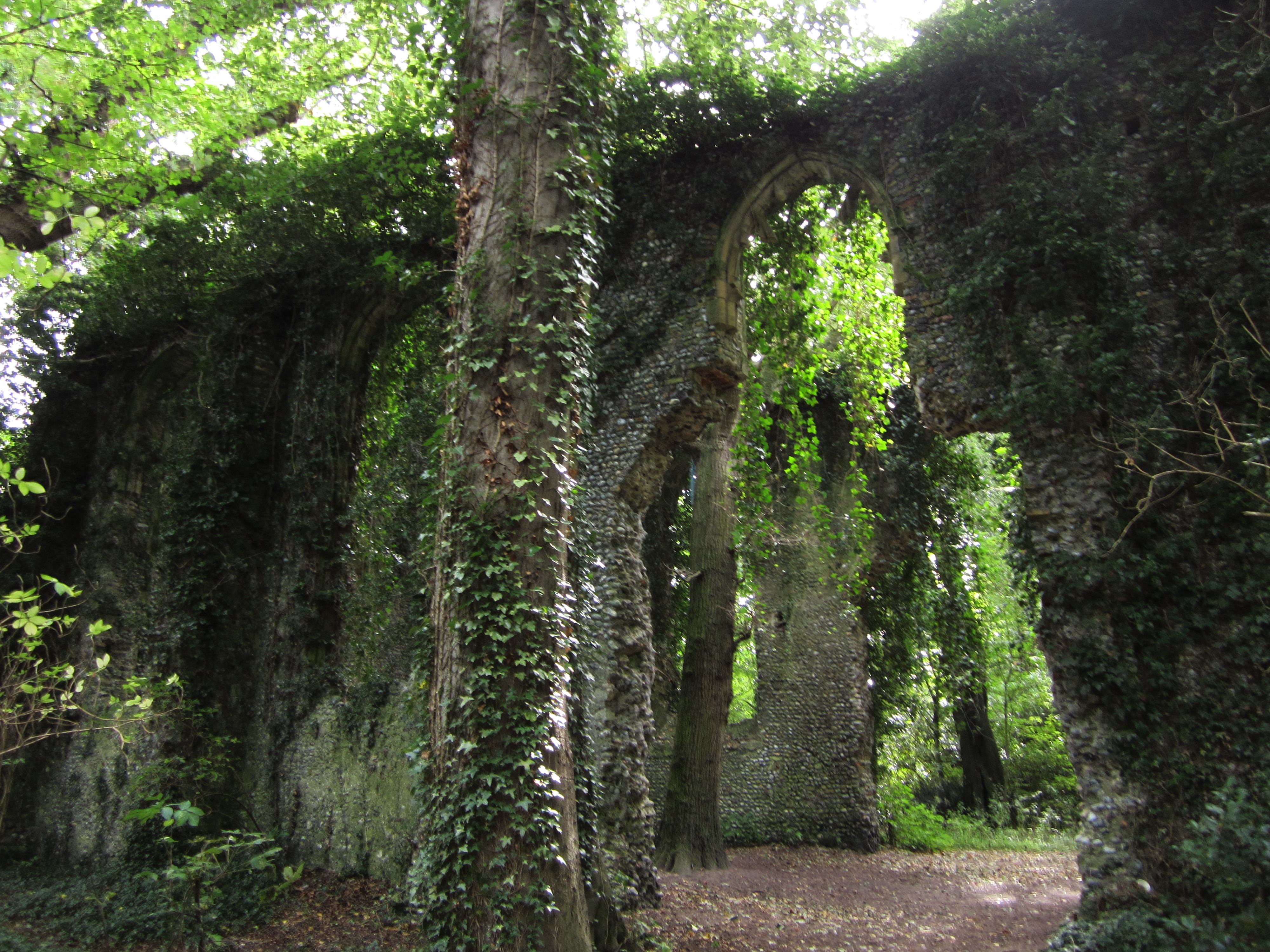 Just a short walk from Winterton are the ruins of the Church of St Mary, East Somerton. A dramatic and romantic site, the old walls have been reclaimed by nature and it can be easy to miss. In the centre of what used to be the nave is an enormous oak tree, stretching up from the ruins and pointing to the sky. Legend has it that it grew from the wooden leg of a witch who was buried alive by villagers many centuries ago. Walking around this tree three times is said to release her spirit, and many people who have done this really do say they sense something odd there ... dare you do it?
Not far from here is the Brograve windpump (photo courtesy of Stephen Mole Photography), standing alone, leaning and desolate, on a path between Waxham and Horsey Mere. A "Satanic mill" by an almost literal definition. Built by Sir Berney Brograve in the late 1700s, it was intended to reclaim land which the North Sea wanted back. It's not so different from many of the other drainage mills dotted around the landscape but this one leans quite dramatically (in Norfolk we say it's "on the huh").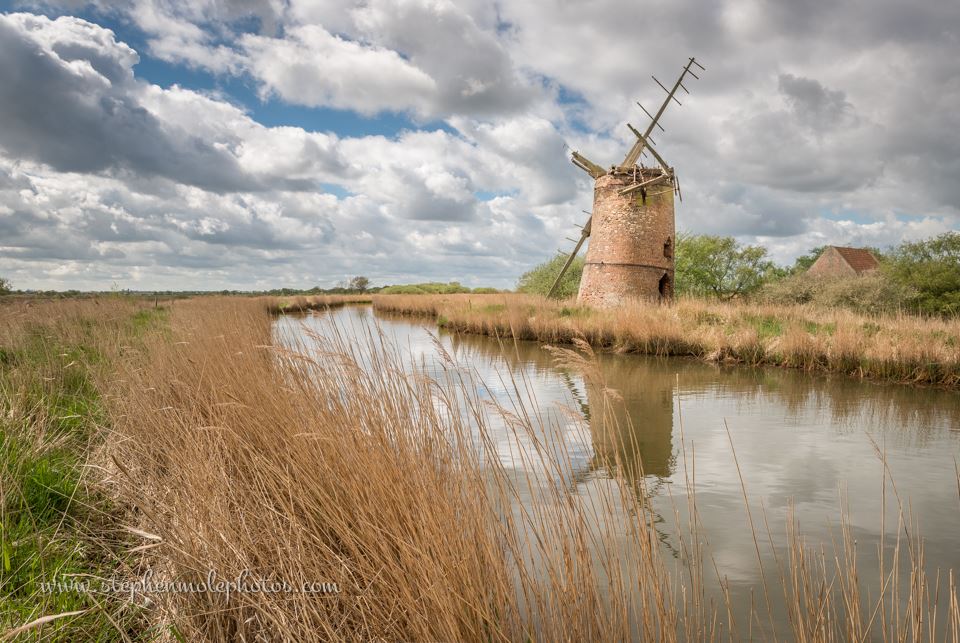 The local story is that Sir Berney, who had led a cursed life, had bet his soul that he could out-mow the Devil over two acres of bean plants – he lost, of course, and when Lucifer returned to claim his winnings, Sir Berney fled to his mill. The furious Satan pounded on the door, blowing with his foul breath and trying his hardest to get the soul he had won. The following day, Sir Berney crept out, finding hoofprints in the door and the whole building now leaning as a result of the devil's efforts.
Some say the devil changed his mind once he got to know him better and decided Sir Berney could keep his soul. His ghost, with its cursed soul, and after a life spent half-mad with grief and bad fortune (the efforts of the sea to take his land, smugglers, the deaths of all but four of his 17 children, the deaths of two wives... is there any wonder he was a bad tempered and generally unpleasant man?), is said to still roam the marshes around the mill, sometimes riding a horse with flames shooting from its nostrils.
One of his properties was Waxham Hall, the imposing flint and brick manor house on the coast road. Over the centuries, the six male heads of the family all suffered violent deaths in battle or at the hands of their enemies.  Sir Berney invited their ghosts to dine together one New Year's Eve, setting places and drinking toasts. At the stroke of midnight they all disappeared but to this day they are said to eat and drink in the dining hall, reunited even though they lived hundreds of years apart.
A more romantic story comes from just up the road at Hickling Broad. It's usually a lovely place for a walk or a boat trip, but on a winter's night it's probably best not to go alone. In 1815, a lowly drummer boy and a rich man's daughter fell in love and he would skate across the frozen broad to see her. One night on the way to their secret rendezvous the ice cracked, he fell through and was drowned. They say his ghostly drumming can still be heard, and the ghost of his beloved still rows up and down, searching for her lost love.
Horsey Mere also holds a grim secret and, on a summer's night, if you listen carefully, you can hear children's laughter coming from below the water. Legend has it that local children who died were not buried, but their bodies were weighted and put in the mere... it is their laughter you can hear. Apparently midsummer is the best time to hear them.
And there are many more tales to share with you later... sleep well.