Days out with Broads appeal
We know you love the beaches and the big skies and the sea – that's what drew you to Winterton, and who could blame you?
 
But tear yourself away for a while and you don't have to travel far before you find yourself in the middle of the Broads. Man-made inland waterways providing endless opportunities for all kinds of activities, they are magnets for birdwatchers, walkers, sailors, anglers, canoeists – and for people who just like to relax at a waterside pub with a calming view over still water and waving reeds.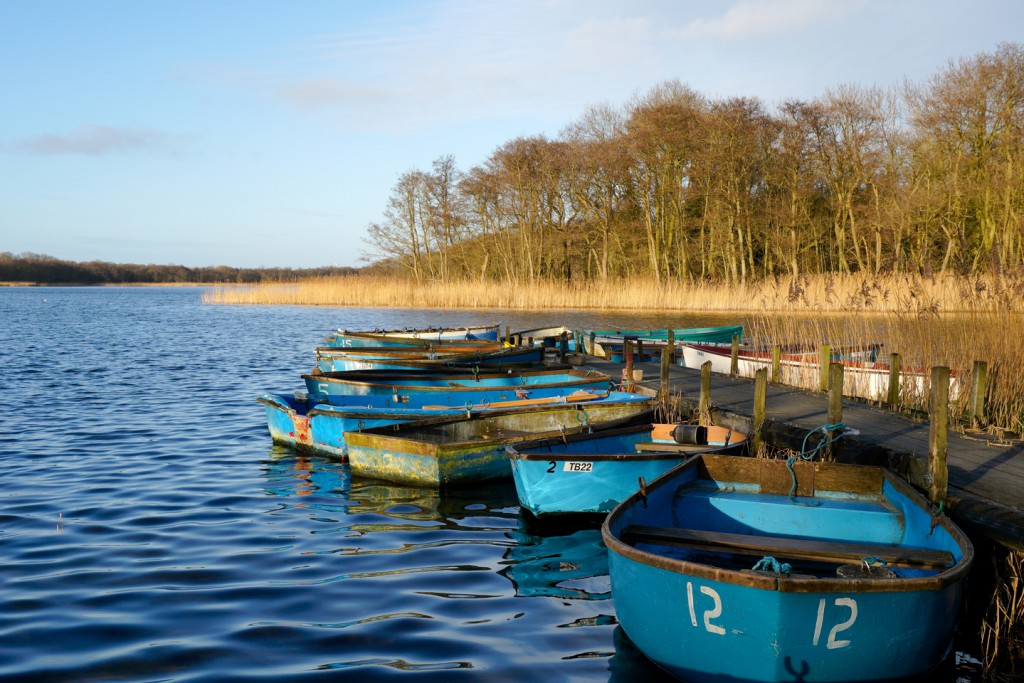 Perhaps the nearest main broads to Winterton are the Trinity Broads – Rollesby, Filby and Ormesby. These are landlocked so they don't see the holiday-cruiser traffic that other areas do, meaning they are peaceful places to get away from it all.
 
A great way to do that is to go the Waterside café at Rollesby – just five miles away – where you can take a trip on the Gentleman Jim, a stylish Edwardian launch. A 30-minute trip provides an elegant way to view the broad, sitting back and relaxing as the water laps the polished hull. Lovely!
 
If you feel more energetic, you can hire a dinghy or a wooden rowing boat for a day or a half-day and explore at will – maybe with a picnic?
 
The last time we hired a rowing boat, though, we ended up in the reeds going round in circles, so take your sense of humour with you (or choose a designated rower before you set off…).
 
Also on your doorstep is Martham Broad – one of the lesser known, and therefore quieter, broads. There's a lovely nature reserve you can walk around, which you access from the staithe in West Somerton, the next village along the coast road from Winterton. Watch out for the swallowtail butterflies as this is one of the best places to catch sight of one.
 
If you really want to get close to nature on the broads, go to Wayford Bridge, where you can hire canoes on the North Walsham and Dilham Canal – yes, we have a canal here in Norfolk. Built in 1825, the 8.5-mile long canal was built to accommodate wherries – trading vessels once commonly on the broads to transport cargo – and ran from two bone mills at Antingham to a junction with the River Ant at Smallburgh. Unfortunately, the venture was not a success and it gradually closed over the years. It was last used commercially in 1934 but it has been restored and, as it is only accessible to non-powered craft, it is another spot to enjoy tranquility, the sounds of the birds and the leaves rustling.
 
This is chill-out therapy of the highest calibre, and you can paddle along and lose yourself in the moment. Visit Canoe the Broads for more details.
 
Dayboats can also be hired from Acle and Wroxham for a day messing about on the water. Pack a picnic and enjoy the freedom. You can take dogs on many of the craft, although some will count larger hounds as crew members!
 
If you prefer to let someone else do the work, visit Horsey Mill where Ross' Boat Trips will take you out and point out some of the wildlife hidden away.
Another of our favourites is the Southern Comfort Paddle Boat at Horning. Built for the Broads (they're not very deep so boats need shallow hulls), it looks like a Mississippi paddle steamer. Grab a mint julep from the bar, relax in the plush lounge area and imagine you're a ne'er-do-well gambler from the Deep South…
 
Or you can just enjoy the commentary and keep an eye out for wildlife in the reedbeds – you may catch a glimpse of otters and we saw spoonbills once: very exciting!
 
That's the beauty of the Broads - there's something new around every corner. You can't see everything but there's always next time...